Windmill,2017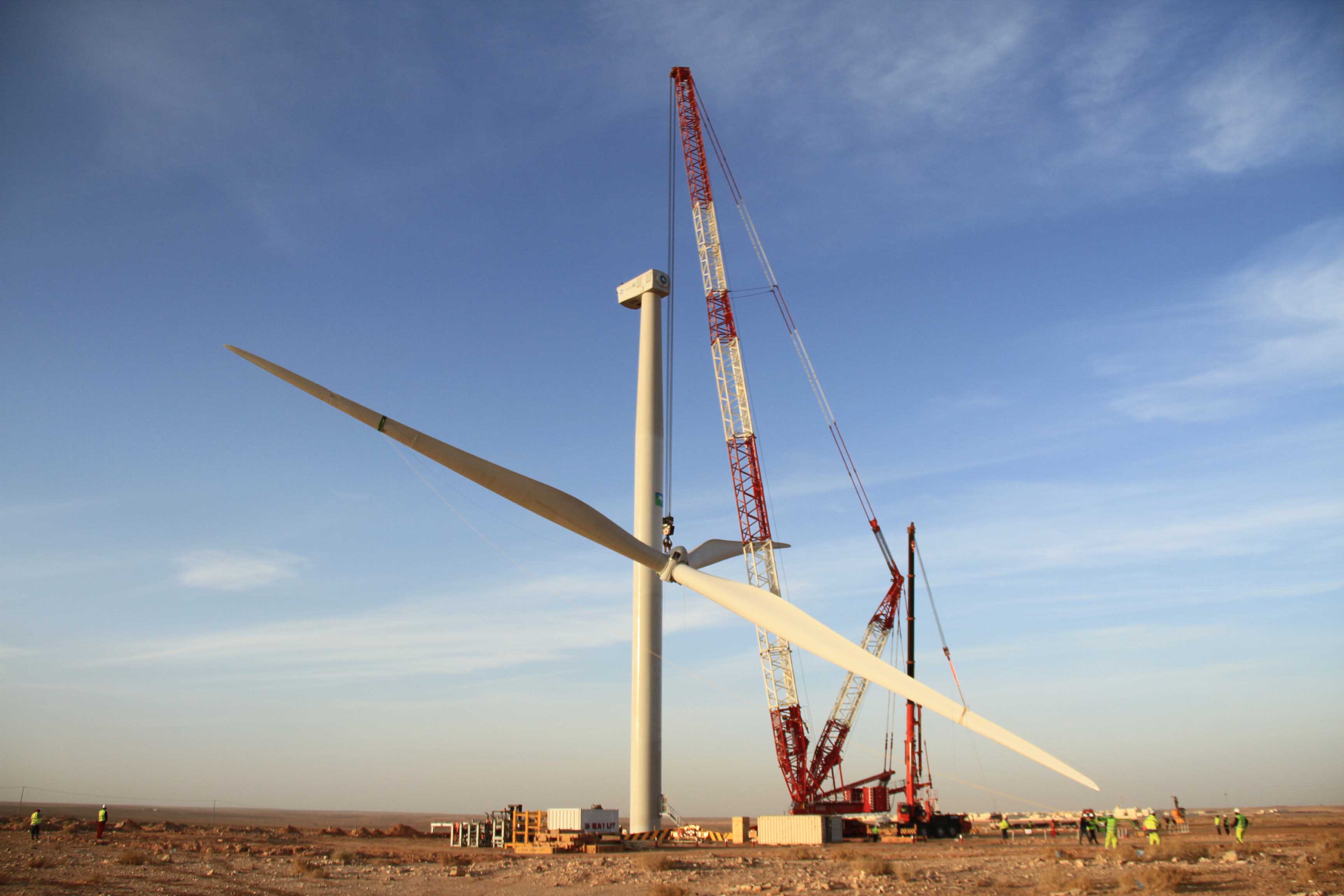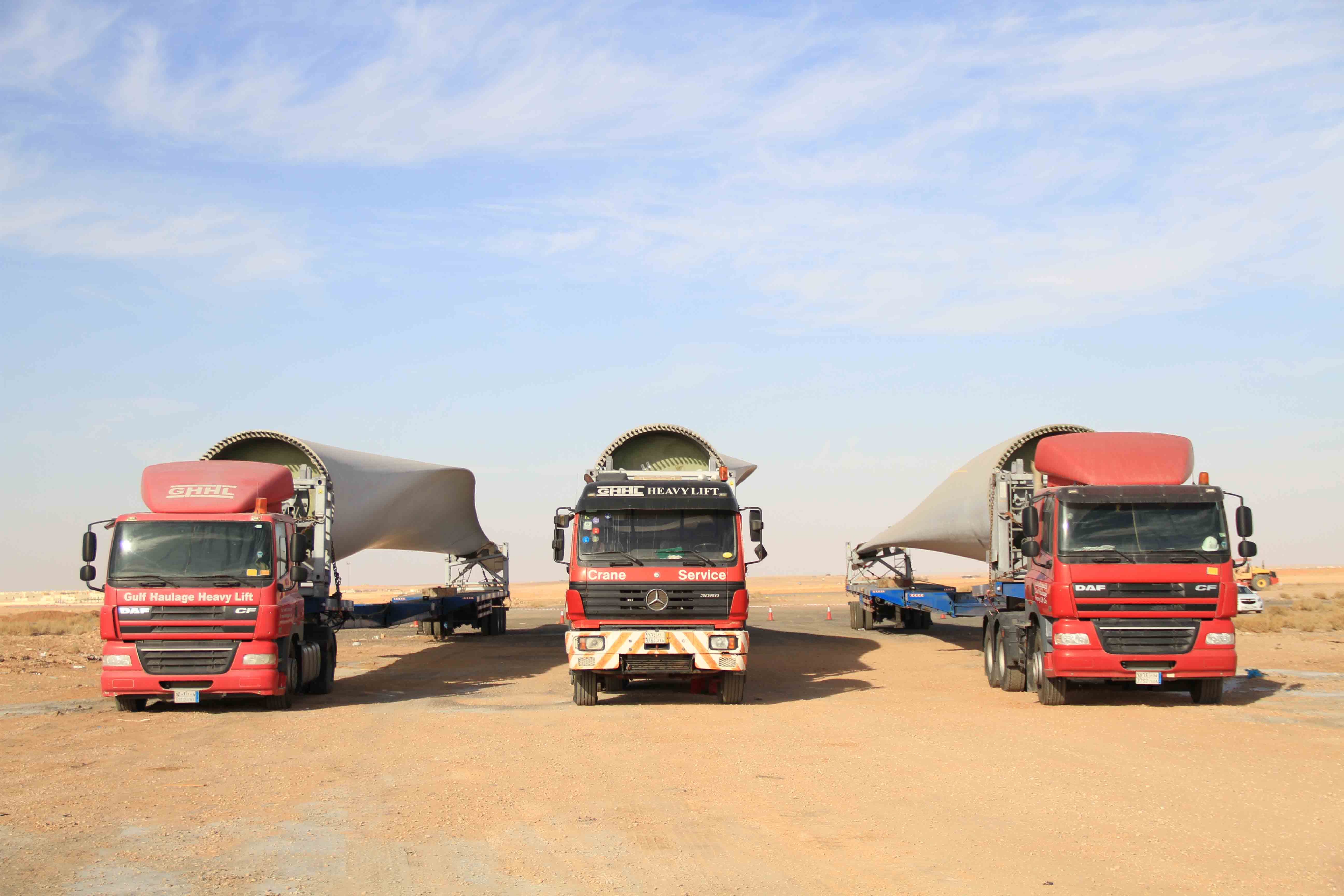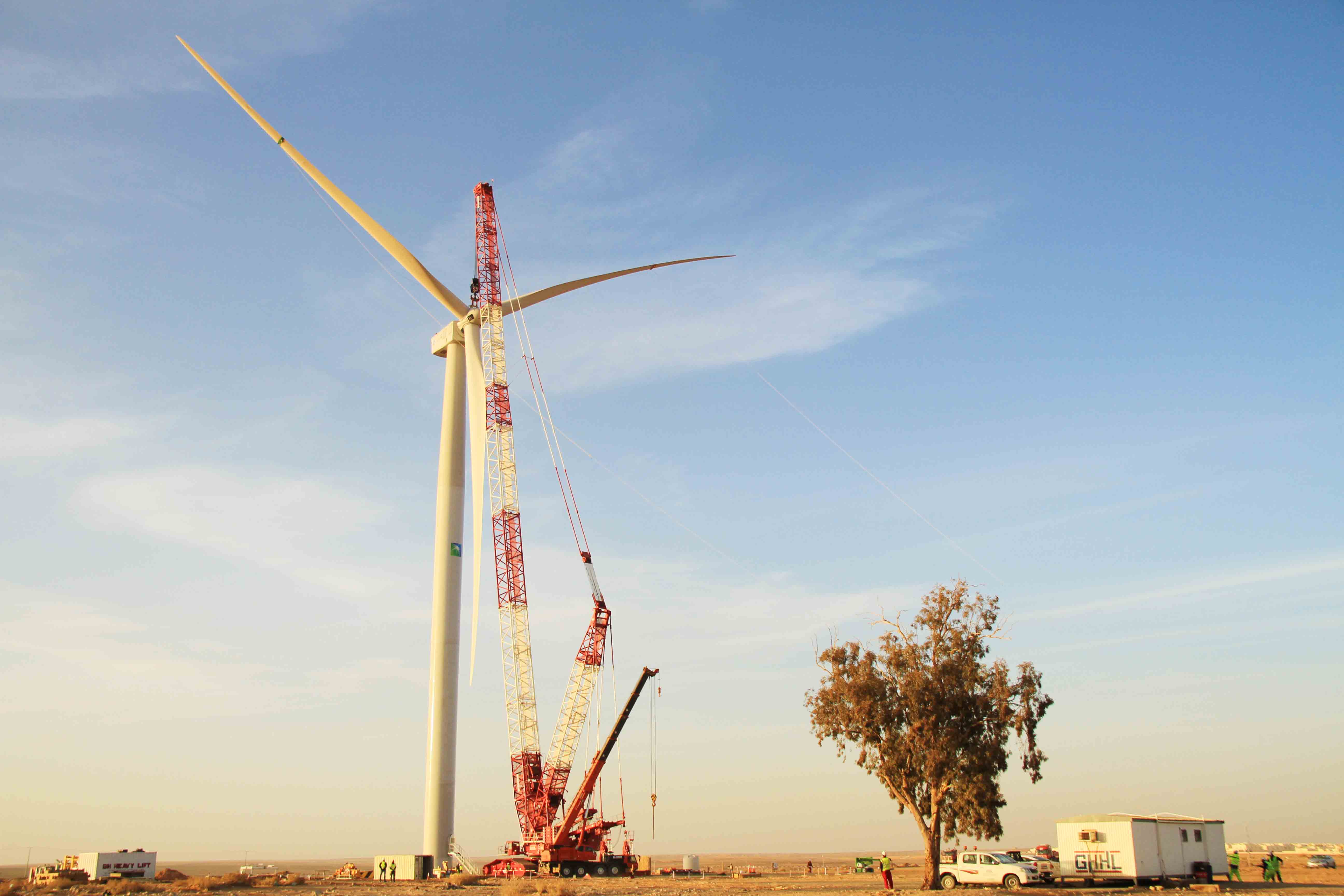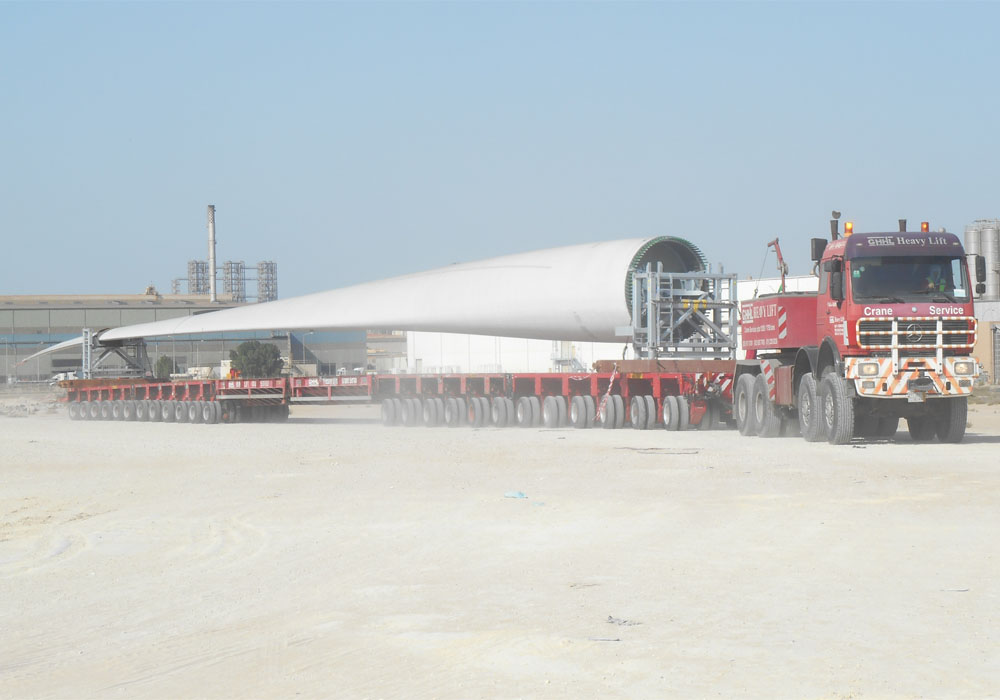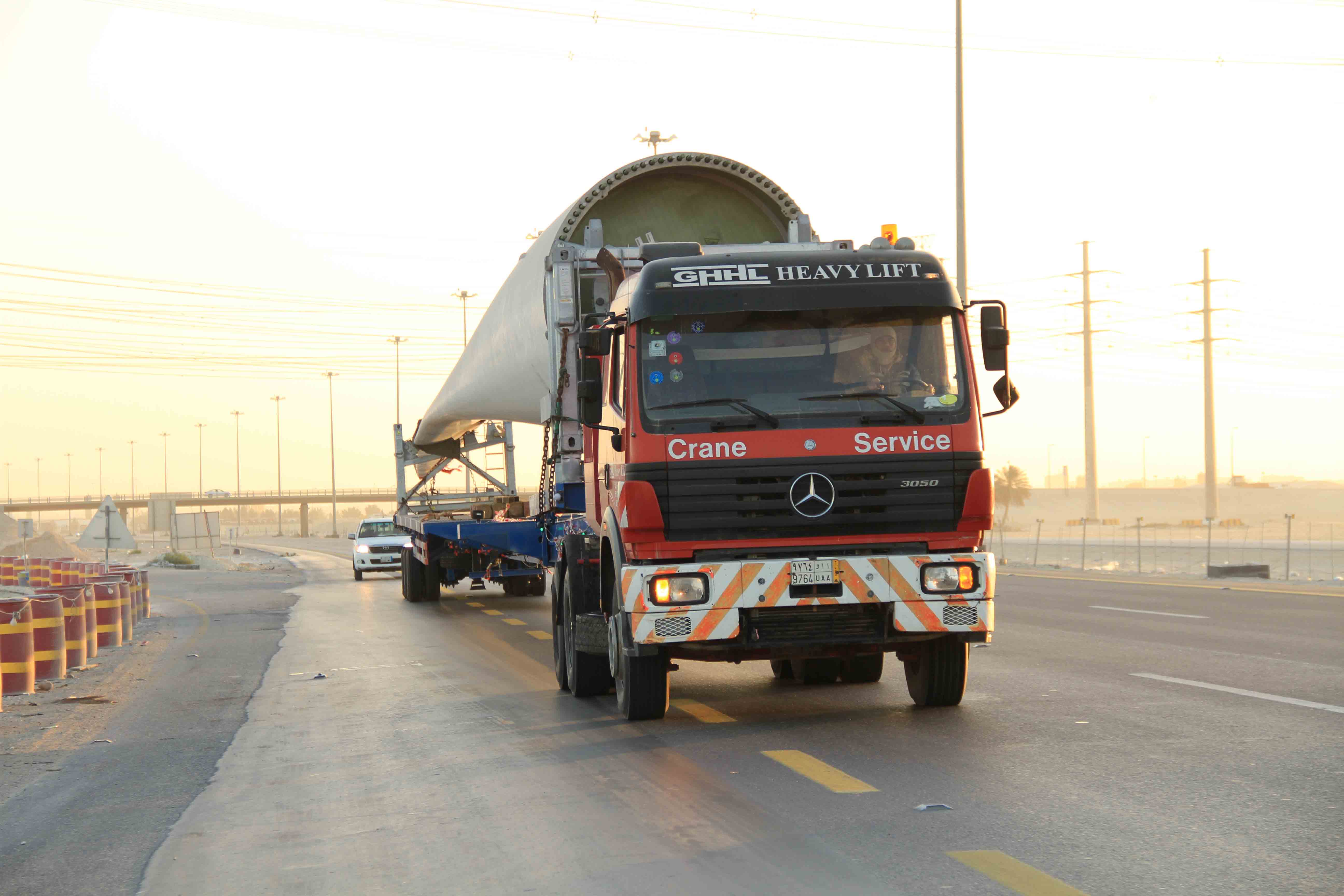 The Wind Turbine is a landmark project not only for Saudi Aramco but also for Kingdom of Saudi Arabia in the field of Renewable Energy in fulfilling Kingdom's Vision 2030.
GHHL was awarded the prestigious contract for Transportation of Wind Turbine from Jubail Industrial Port and Lifting & Installation at Saudi Aramco Bulk Plant, Turaif. GHHL with it's over three decades of presence in the Kingdom and expertise with the local conditions was the first choice for this project.
Soon after the arrival of the Wind Turbine in Jubail Port, on a short notice, GHHL transported, one unit Turbine blade, 60 m long, from Jubail on the busy Highway with full escort and support from local authorities to Saudi Aramco Head Quarter, for a brief display, as a Goodwill Gesture.
The set of Turbine blades, each one delicate and measuring 60 m long, were transported using special trailers, along with Nacelle unit and the Tower sections, in a single convey, covering the distance of 1250 kms. To move this massive scaled Wind Turbine of 410 t in span of six days, was indeed a challenge.
Once the tower sections were erected, Nacelle Unit weighing 83 ton was installed on top, at the height of 84 meters, before the blades were lifted to complete whole Wind Turbine installation within two days. The high wind speed in the region shorten the lifting time than the scheduled to meet the critical deadline of Saudi Aramco.
With detailed planning and dedicated crew, GHHL executed the first of its kind project in Kingdom safely and successfully making this one of The Milestone projects for Gulf Haulage Heavy Lift.
Other case