Single Point Logistic Handling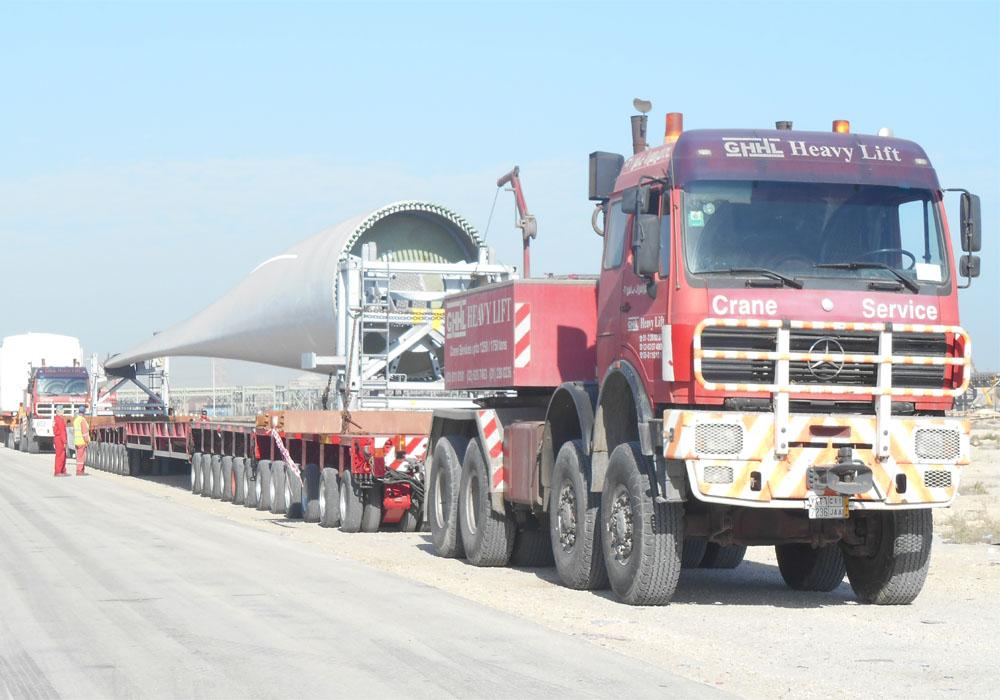 In Conjugation with our associate freight forwarder, we can organize a complete Package of door to door cargo handling from anywhere in the world to Middle East project sites and erection on the foundation. Thus, providing a single point of contact for heavy cargo handling from ex works to erection on foundation.

Heavy Transportation & Custom Clearance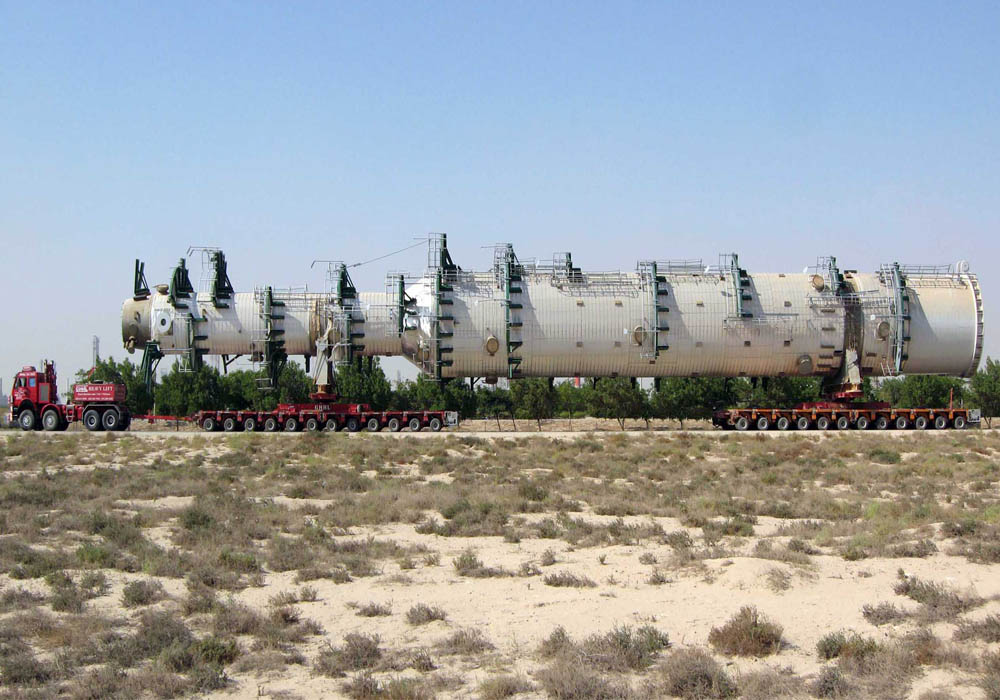 With our very impressive Transport Fleet consisting of 278 Modular Hydraulic Axle Lines namely the Goldhofer THP-SL 300 system. Including our Self Propelled Modular Trailers (SPMT) all-complementing to each other and with all the necessary ancillary equipment required, we have the capacity and Expertise to Transport a Single load of 2,000 Tons within any of the GCC States. Our services include all necessary Route Surveys, Liaison with the relevant Ministries/Authorities i.e. Transport, Communications, Power Supply, Roads and Bridges etc, all prior to the movement of Equipment indicating and modifying any obstructions en-route. With our own In House Fully Licensed Saudi customs clearance department we can perform custom clearance for our clients anywhere in Saudi Arabia.

Heavy Lift Engineering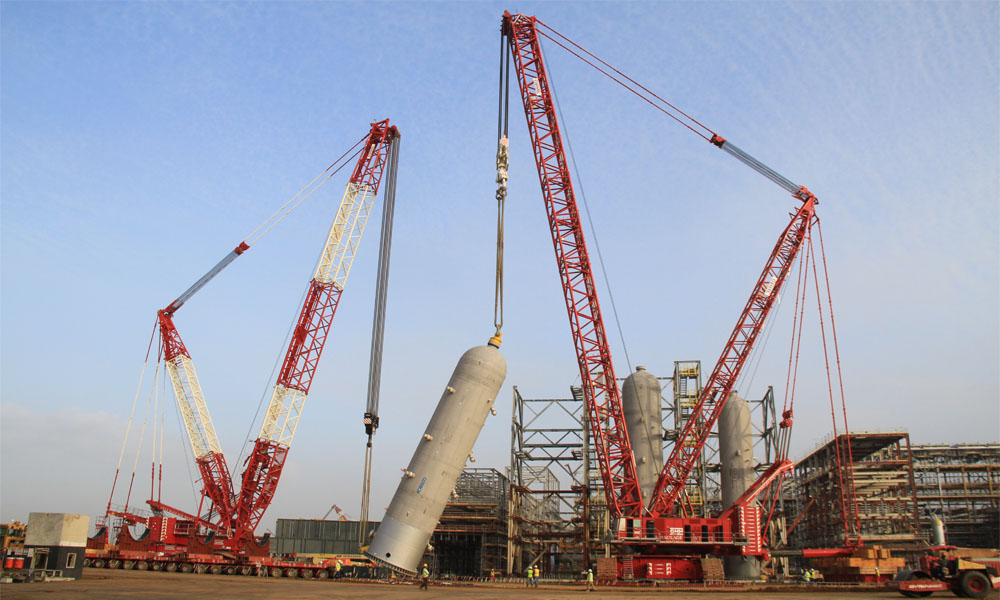 Our engineering and planning department utilizes the most up to date CAD Systems to prepare all relevant drawings for critical Heavy Lifts detailing correct procedures in rigging studies showing correct use of lifting appliances i.e. Slings, Shackles, Lifting Beams, etc. Our planning department will prepare the Heavy Lift Programme to show the schedule lifts with suitable lifting equipment and advising the client on appropriate equipment to use, therefore maximizing utilization of equipment whilst on job site and reducing the overall costs.

Heavy Lifting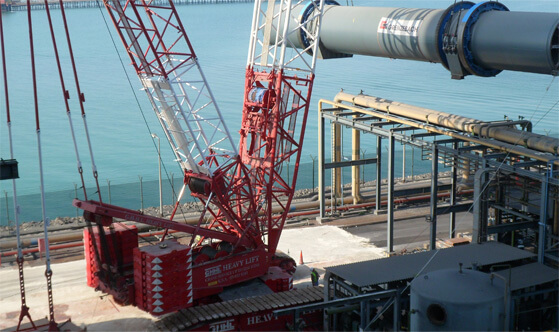 GHHL owns a very modern, sophisticated, and fully maintained fleet of HEAVY LIFT MOBILE CRANES, LATTICE BOOM TRUCK and CRAWLER CRANES ranging from 50 Metric Tons up to 2000 Metric Tons. Included in our Fleet is the Demag CC 8800-1 (enhanced, 1750) metric tonne, CC 8800 (1250) metric tonne, Demag CC-2800 (600/900) tonne capacity, Demag CC-2500 (450/750) metric tonne, Demag CC-1800/1 (300/450) metric tonne capacity. All these machines are equipped with the latest state of the art computer aided lifting technology. For Heavy Lifts in excess of crane capacities, we also have the Modular Tower Lift system with 3,000t Lifting capabilities. Thus we are offering you the perfect lifting solution you may require - all under one roof. In addition GHHL can take care of the erection requirement of these heavy equipments like final alignment, grouting, shimming, washer welding, etc.